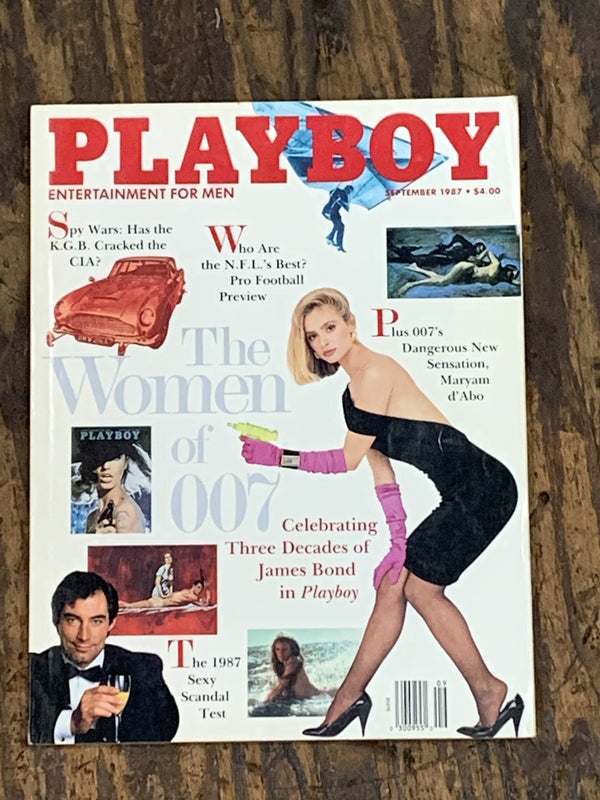 Covergirl Maryam D'Abo (Nude) photographed by Stephen Wayda
Playmate of the Month is Gwen Hajek photographed by Arny Freytag
Spy Wars: Has The K.G.B. Cracked The CIA?
Who Are The N.F.L.'s Best? Pro Football Preview
Plus 007's Dangerous New Sensation, Maryam D'Abo
Celebrating Three Decades Of James Bond In Playboy
John Sculley interviewed by Playboy
Contact @Stoxxvintage on Instagram if you have any questions about this item.