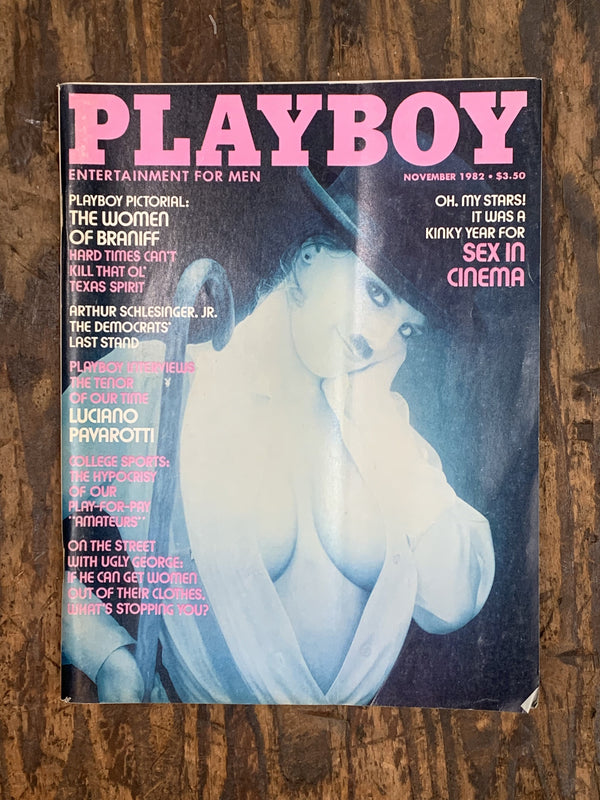 Covergirl Lorraine Michaels (Nude) photographed by Tom Staebler
Playmate of the Month is Marlene Janssen photographed by Kerry Morris and Arny Freytag
Playboy Pictorial: the Women Of Braniff, Hard Times Can't Kill That Ol' Texas Spirit
Oh, My Stars! It Was A Kinky Year For Sex In Cinema
Arthur Schlesinger, Jr.: The Democrats' Last Stand
On the Street with Ugly George: If He Can Get Laid So Can You!
Luciano Pavarotti interviewed by Playboy
Contact @Stoxxvintage on Instagram if you have any questions about this item.