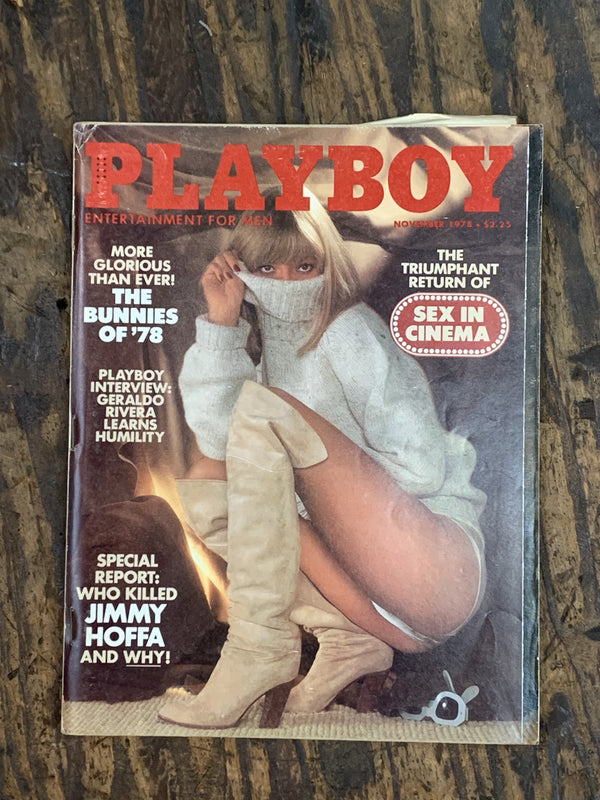 Covergirl & Playmate of the Month Monique St. Pierre (Nude & Centerfold) photographed by Tom Staebler
More Glorious Than Ever! The Bunnies Of '78
The Triumphant Return Of Sex In Cinema
Playboy Interview: Geraldo Rivera Learns Humility
Special Report: Who Killed Jimmy Hoffa And Why!
Contact @Stoxxvintage on Instagram if you have any questions about this item.