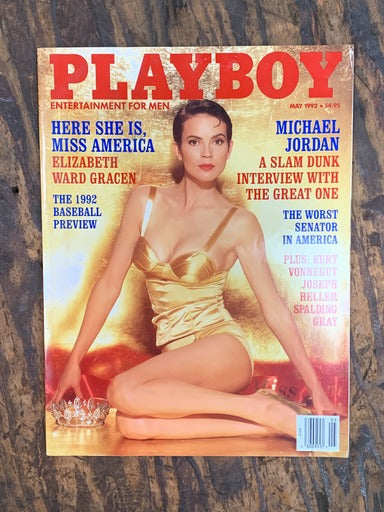 Covergirl Elizabeth Ward (Nude) photographed by Stephen Wayda
Playmate of the Month is Vickie Smith (a.k.a. Anna Nicole Smith) photographed by Stephen Wayda
Here She Is, Miss America: Elizabeth Ward Gracen
Impossible Vacation by Spalding Gray
The 1992 Baseball Preview
The Worst Senator In America
Michael Jordan interviewed by Playboy

Published by 

Hefner, Hugh M. (Editor-in-Chief)., Playboy Enterprises Inc., 1995, c1995,
Contact @Stoxxvintage on Instagram if you have any questions about this item.