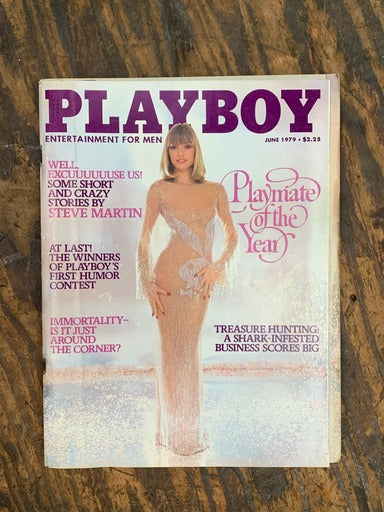 Covergirl Monique St. Pierre (Nude) photographed by Richard Fegley
Playmate of the Month is Louann Fernald photographed by Dwight Hooker
Well, Excuuuuuuse us! Some Short And Crazy Stories by Steve Martin
At Last! The Winners Of Playboy's First Humor Contest
Playmate Of The Year: Monique St. Pierre
Immortality - Is It Just Around The Corner?
Dennis Kucinich interviewed by Playboy

Published by 

Hefner, Hugh M. (Editor-in-Chief)., Playboy Enterprises Inc., 1995, c1995
Contact @Stoxxvintage on Instagram if you have any questions about this item.