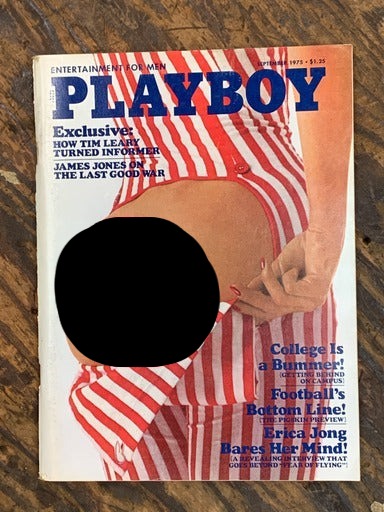 Covergirl Amy Arnold (Nude) photographed by Phillip Dixon
Playmate of the Month is Mesina Miller photographed by Suze Randall
Exclusive: How Tim Leary Turned Informer
James Jones On the Last Good War
College Is A Bummer! (Getting Behind On Campus)
Erica Jong Bares Her Mind! (A Revealing Interview That Goes Beyond "Fear Of Flying")

Published by 

Hefner, Hugh M. (Editor-in-Chief)., Playboy Enterprises Inc., 1995, c1995
Contact @Stoxxvintage on Instagram if you have any questions about this item.