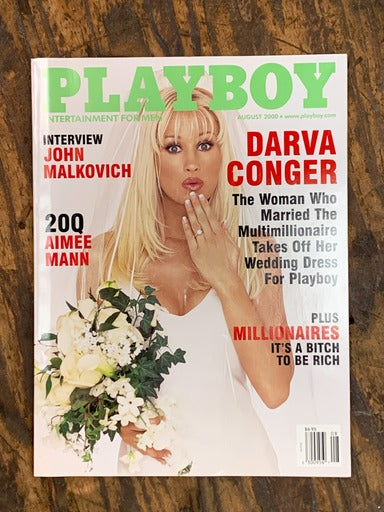 Covergirl Darva Conger (Nude) photographed by Stephen Wayda
Playmate of the Month is Summer Altice photographed by Stephen Wayda
City Girls: Boys and Toys
20Q Aimee Mann
The Nerve of Erv! by Ray Bradbury
Plus Millionaires: It's A Bitch To Be Rich
John Malkovich interviewed by Kristine McKenna

Published by 

Hefner, Hugh M. (Editor-in-Chief)., Playboy Enterprises Inc., 1995, c1995
Contact @Stoxxvintage on Instagram if you have any questions about this item.