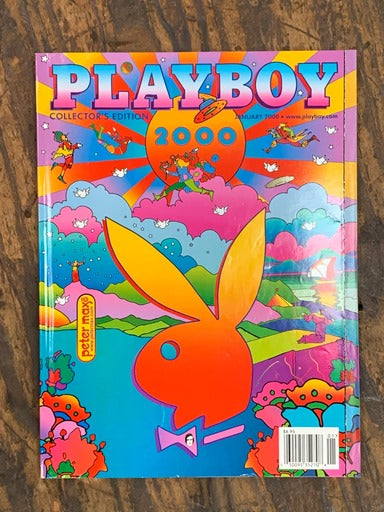 Covergirl The Playboy Bunny (Not Nude) photographed by Peter Max
Playmates of the Month are Carol & Darlene Bernaola photographed by Arny Freytag
Will Women Change? Cities On The Moon
Millenium Collector's Edition: 46th Anniversary Issue
There's No Space Like Home
Justice in the 21st Century
Hugh M. Hefner interviewed by Playboy

Published by 

Hefner, Hugh M. (Editor-in-Chief)., Playboy Enterprises Inc., 1995, c1995
Contact @Stoxxvintage on Instagram if you have any questions about this item.