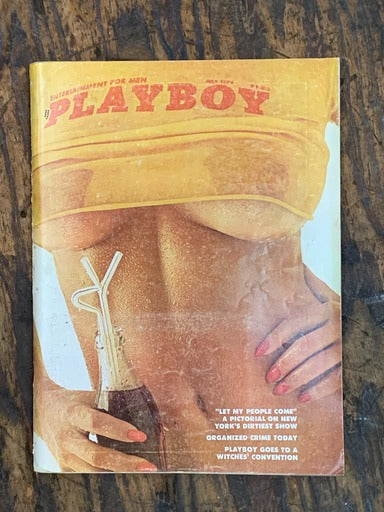 Covergirl Christine Maddox (Nude) photographed by Pompeo Posar
Playmate of the Month is Carol Vitale photographed by David Chan
"Let My People Come" A Pictorial On New York's Dirtiest Show
Organized Crime Today
Playboy Goes To A Witches' Convention
Glug, Blub, Snap! Modern Living
Barry Commoner interviewed by Playboy

Published by 

Hefner, Hugh M. (Editor-in-Chief)., Playboy Enterprises Inc., 1995, c1995
Contact @Stoxxvintage on Instagram if you have any questions about this item.