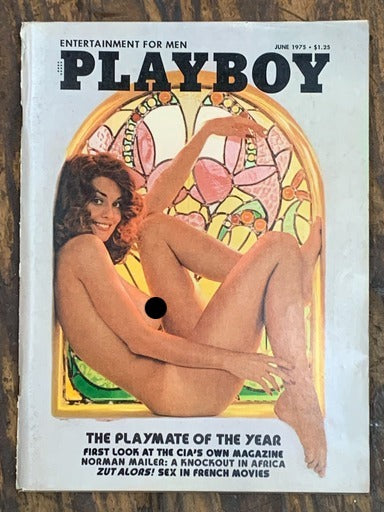 Covergirl Marilyn Lange (Nude) photographed by Dwight Hooker
Playmate of the Month is Azizi Johari photographed by Ken Marcus
The Playmate Of the Year
First Look At The CIA's Own Magazine
Norman Mailer: A Knockout In Africa
Zut Alors! Sex In French Movies
Joseph Heller interviewed by Playboy

Published by 

Hefner, Hugh M. (Editor-in-Chief)., Playboy Enterprises Inc., 1995, c1995
Contact @Stoxxvintage on Instagram if you have any questions about this item.