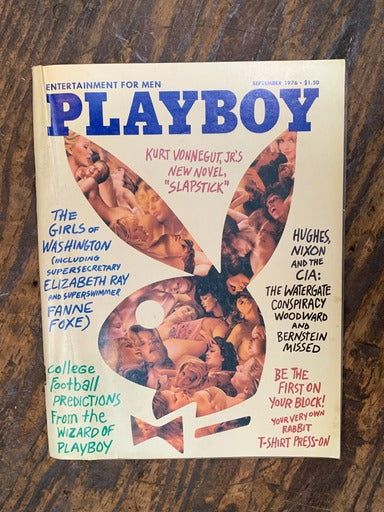 Covergirl The Rabbit Head (Not Nude)
Playmate of the Month is Whitney Kaine photographed by Phillip Dixon
Kurt Vonnegut, Jr.'s New Novel, "Slapstick"
The Girls Of Washington (Including Supersecretary Elizabeth Ray And Superswimmer Fanne Foxe)
Hughes Nixon And The CIA: The Watergate Conspiracy Woodward And Bernstein Missed
Be The First On Your Block! Your Very Own Rabbit T-Shirt Press-On
David Bowie interviewed by Playboy

Published by 

Hefner, Hugh M. (Editor-in-Chief)., Playboy Enterprises Inc.
Contact @Stoxxvintage on Instagram if you have any questions about this item.