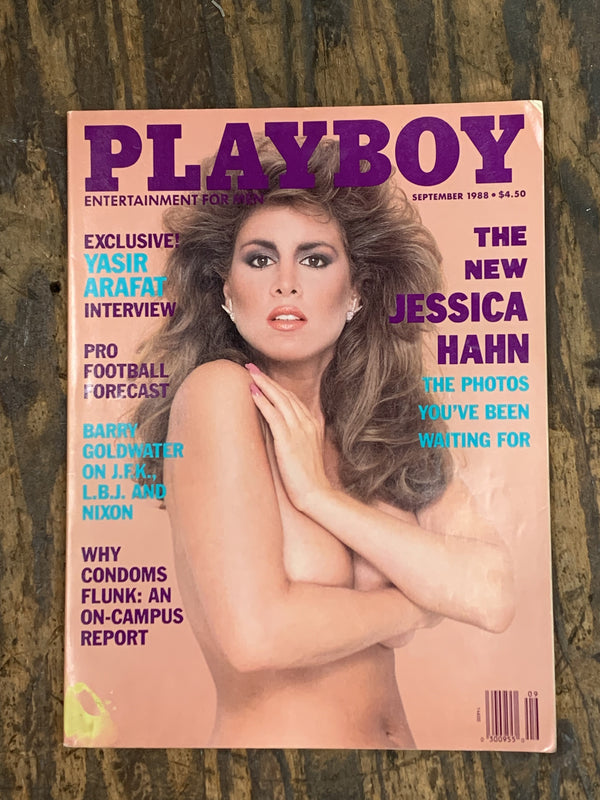 Covergirl Jessica Hahn (Nude) photographed by Stephen Wayda
Playmate of the Month is Laura Richardson photographed by Richard Fegley
Exclusive! Yasir Arafat interviewed by Playboy
The New Jessica Hahn: The Photos You've Been Waiting For
Pro Football Forecast
Barry Goldwater On J.F.K., L.B.J. And Nixon
Contact @Stoxxvintage on Instagram if you have any questions about this item.