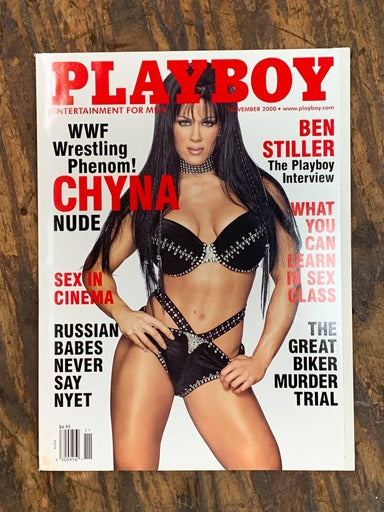 Covergirl Chyna (Nude) photographed by Arny Freytag
Playmate of the Month is Buffy Tyler photographed by Stephen Wayda
WWF Wrestling Phenom! Chyna Nude
Ben Stiller interviewed by David Rensin
Russian Babes Never Say Nyet
What You Can Learn In Sex Class

Published by 

Hefner, Hugh M. (Editor-in-Chief)., Playboy Enterprises Inc., 1995, c1995
Contact @Stoxxvintage on Instagram if you have any questions about this item.