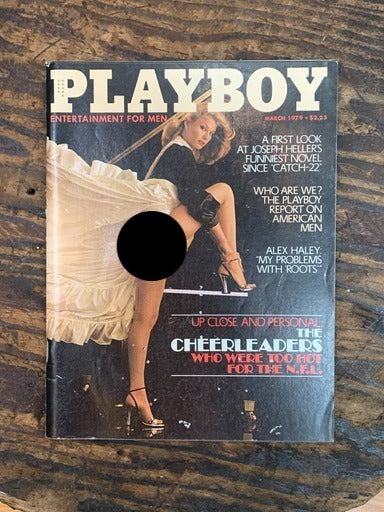 Covergirl Debra Jensen (Nude) photographed by Phillip Dixon
Playmate of the Month is Denise McConnell photographed by Nicholas Desciose and Pompeo Posar
A First Look At Joseph Heller's Funniest Novel Since "Catch-22"
Who Are We? The Playboy Report On American Men
Alex Haley: "My Problems With 'Roots'"
Up Close And Personal: The Cheerleaders Who Were Too Hot For The N.F.L.
Ted Patrick interviewed by Playboy

Published by 

Hefner, Hugh M. (Editor-in-Chief)., Playboy Enterprises Inc., 1995, c1995
Contact @Stoxxvintage on Instagram if you have any questions about this item.